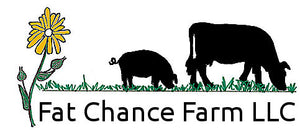 I know, it seems like everyone needs a coronavirus update these days, doesn't it?? Well, this update is more of a non-update. Our daily life here at the farm is only mildly different than normal. Social distancing is par for the course when you live on a farm in rural Vermont. Trips to the feed store mean calling ahead and picking up curbside, spring skiing is not happening this year and all of a sudden my husband and roommates are much more underfoot than usual! (No work at the ski areas either!) But... animals are still getting fed, seeds still...
---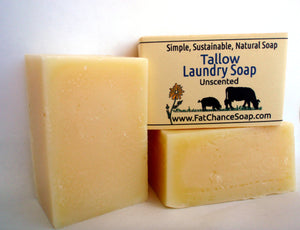 I've heard from many customers lately looking to use my soaps for natural household cleaning. Not only does soap contain a short list of natural ingredients but it is easy to make, ship and use without the use of plastic.  The soap I recommend for these tasks is my Tallow Household Soap (formerly Tallow Laundry Soap). The name change reflects the myriad of uses this soap can be put to around the house, the ingredients remain the same, just tallow, water and lye, or if you prefer the list of ingredients post saponification (the chemical reaction that creates soap) simply...
---
• recipes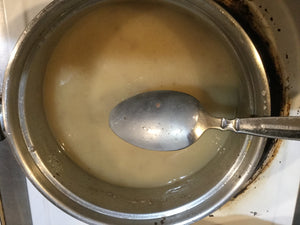 If my experiences of visiting friends and family for Thanksgiving festivities are any indication, gravy-making is becoming a lost art! Sure, you can buy the canned or jarred stuff at the store but the flavor and creative control of making your own just can't be beat. I'll walk you through my favorite gravy method which I make 2-4 times/month all year to go with roast chicken (and sometimes beef). Fat Chance Farm Herb and Lemon Gravy Serves 4, generously (easily doubled for a crowd!) Ingredients: At least 1/4 pound of bones, giblets and/or trimmings (for chicken I use the neck,...
---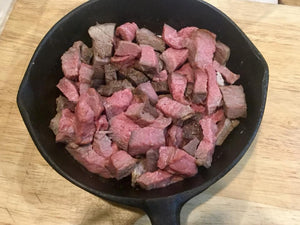 I had the great pleasure of helping to process our very first Fat Chance Farm-raised beef this January! Compared to raising chickens, raising beef is an exercise in patience. Did you know that cows have a 9 month gestation period? Then add on a year and a half to two years to finally get the glorious grass-fed beef we've been waiting for! While most of the beef is now spoken for, I have about 80 to 100lbs remaining that I would love to get on your plates (not to mention out of my freezer ;). Shares as small as 20lbs...
---
• farming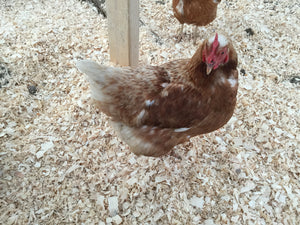 Raising pastured laying hens in Vermont means that at some point in the year, your pastures will inevitably be blanketed in snow and temperatures will drop. So, during the coldest part of the year, my chickens, ducks and geese retire to the "poultry palace".  The set-up is oriented to best block winter winds. (The black fabric is a windbreak) I don't use heat lamps on the birds in the winter, so I rely on making their area snug but well-ventilated. Damp air is what leads to frostbite in chickens. Probably the biggest downside to winter, in the chickens' point of...