• recipes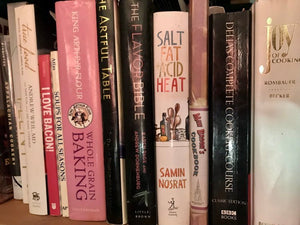 I don't often share recipes here since following them is generally confined to baking in our household. Both my partner and I have a similar method of cooking where we poke around in the fridge for a few minutes to see what veggies we have and what meat is thawed, maybe look at a few recipes online or in cookbooks for inspiration and then proceed to fly by the seat of our pants! So this is less a recipe and more some general guidelines for putting together a quick tasty meal with whatever you have on hand. Ingredients: 3 tbsp....
---
• recipes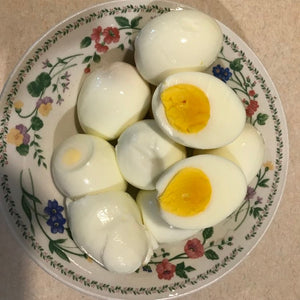 If you've stumbled on to this recipe, you probably already know that fresh eggs are a beast to peel if boiled and that steaming is the solution! It's true, I use the steaming method to hard boil eggs that are only days old and the shells slip right off. First I'll give you the quick recipe, then you can scroll down if you want more details and pictures! How to Steam Hard Boiled Eggs (the short version) Set up your steamer, bring water to a boil. Put eggs in the steamer, cover tightly with lid. Steam for 6 minutes for soft...
---
• recipes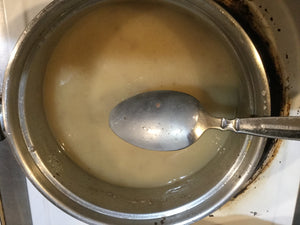 If my experiences of visiting friends and family for Thanksgiving festivities are any indication, gravy-making is becoming a lost art! Sure, you can buy the canned or jarred stuff at the store but the flavor and creative control of making your own just can't be beat. I'll walk you through my favorite gravy method which I make 2-4 times/month all year to go with roast chicken (and sometimes beef). Fat Chance Farm Herb and Lemon Gravy Serves 4, generously (easily doubled for a crowd!) Ingredients: At least 1/4 pound of bones, giblets and/or trimmings (for chicken I use the neck,...